Reformation Rush Hour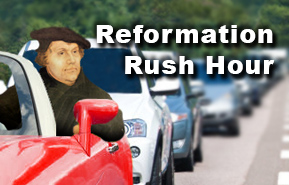 We hear from Pr. Snyder as he enlightens us in matters of all things historical.
Then Dan and Craig talk about the new edition of the Concordia Historical Institute Quarterly.  Then, Dan and Craig discuss an interesting article asking if you can be a Christian and not believe in Jesus.
CoHost – Dr. Dan Harmelink and special guest Pr. Walt Snyder.
---