Listen to the full program here:

Christmas Country Church Tour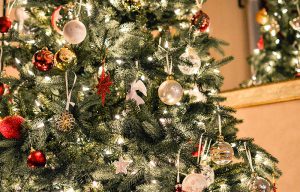 Guest Terry Pohlman from Trinity Lutheran Church in Friedheim, MO, talks about the annual Christmas Country Church Tour in Perry County, MO. The tour takes place December 15 & 16, 2016, and visitors go on a self-guided journey through historical country churches in the Perry County countryside. Perry County is home of much LCMS history, as well. For more information about the tour, visit the tour's Facebook page at facebook.com/christmascountrychurchtour or call the Perryville Area Chamber of Commerce at 573-547-6062.
Listen to the first segment here: 

Holidays and Autism
This segment is an encore from December 11, 2013.
Holidays usually include family gatherings and festivities outside of regular daily routine which can lead to anxiety for children on the Autism Spectrum. Guests Olivia Scheuler, a Teacher at Greater Lafayette Area Special Services, and Erin Phillips, an Administrator at Greater Lafayette Area Special Services, talk about how families can prepare for the holidays to make them a joyous time for everyone. Learn more about Greater Lafayette Area Special Services on their website lsc.k12.in.us/GLASS.
Listen to the second segment here: 

---
Send in your family questions to Family@kfuo.org or call host Andy Bates at (314) 996-1519 .
---