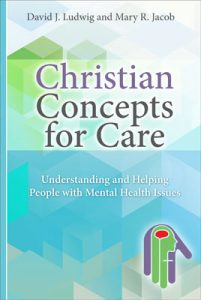 Guests Dr. Mary Jacob and Rev. Dr. David Ludwig, authors of Christian Concepts for Care: Understanding and Helping People with Mental Health Issues discuss the human spirit and Christian care for well being. From cph.org: The first aspect of this guide is a resource that provides a basic understanding of mental health from both psychological and spiritual perspectives. It offers readers a deep understanding of the value of both perspectives and shows how they work together for the care of souls. Also included are guidelines to help the congregational community become a center for wellness. Christian Concepts for Care gives readers a unique understanding of the spiritual basis to mental health and to the development of mental and emotional disorders. Learn more about this book at cph.org/p-24736-christian-concepts-for-care.aspx.
Today's program is an encore from October 10, 2014.
---
Send in your family questions to Family@kfuo.org or call host Andy Bates at (314) 996-1519.
---