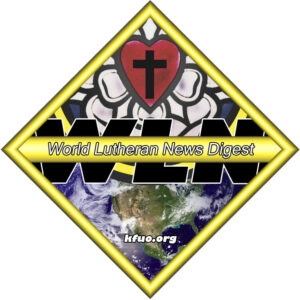 Religious nonprofit organization in Missouri have their tax status protected. However, a regulation from the Missouri Human Rights Commission and a Supreme Court ruling put that in jeopardy. It may well have been an oversight rather than intentional effort to strip the tax exempt status, but it was on the books. Some state legislators saw the danger, and they worked quietly behind the scenes to correct the situation. Senate Bill 43 passed the legislature and is awaiting the Governor's signature. State Senator Bob Dixon was one of the legislators that saw the danger to religious nonprofits, and took action. Senator Dixon is today's guest on WLND.
Find this story and the latest news on this week's WLN Digest!
---
The World Lutheran News Digest is a Broadcast Ministry of the Lutheran Church–Missouri Synod, produced through the facilities of Worldwide KFUO.
---