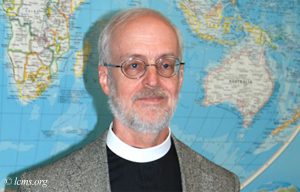 Guest Rev. Alan Ludwig joins us in studio to talk about what it's like serving the Lord as a theological educator in Siberia. Learn more about Rev. Ludwig and the mission work being done in Siberia at lcms.org/ludwig and how you can serve at lcms.org/service.
Read a snippet of his bio: Rev. Alan Ludwig serves the Lord through The Lutheran Church—Missouri Synod (LCMS) in Siberia, Russia. He is a theological educator, which includes teaching seminary courses, working with team members in developing theological education in Russia and other republics of the former Soviet Union and, upon request, teaching and preaching at a local Lutheran congregation in the city of Novosibirsk in Siberia. Since 1998, Alan has worked with the Siberian Evangelical Lutheran Church (SELC) and taught seminary courses at Lutheran Theological Seminary in Novosibirsk, which is operated by the SELC, a partner/sister church of the LCMS. The seminary was founded in 1997. Learn more at lcms.org/ludwig.
---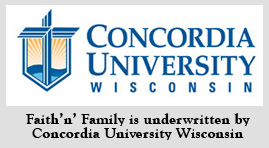 Send in your family questions to Family@kfuo.org or call host Andy Bates at (314) 996-1519.
---