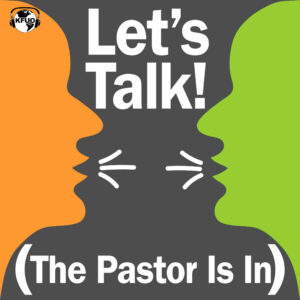 We welcome guest pastor Rev. Philip Zielinski from St. Paul Lutheran Church in Valley City, Ohio. He and host Kip Allen dive into the following questions:
Gluten free communion wafers. What does scripture say?
Wine or grape juice? Is the Bible specific?
What should a parishioner do if there is a problem with gluten or alcohol?
Must the wine be taken from a common cup, or are separate cups acceptable?
Send us your questions! Email letstalk@kfuo.org with your questions for our guest pastors.
Music for "Let's Talk! The Pastor Is In" is Rev. Fred Baue's rendition of "All Glory, Laud, and Honor" on his album "The Great Dance, Church Music for Guitar." Find this album and more of Rev. Baue's music and books, including his latest, "The Pilgrim" at PergolaPress.com.