• Download Audio File | Open Player in New Window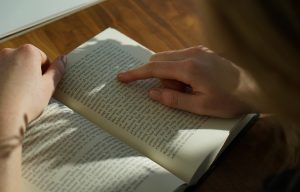 Guests Rev. Charles Henrickson – Pastor of St. Matthew Lutheran Church in Bonne Terre, Missouri, Cheryl Swope – Author of "Simply Classical, A Beautiful Education for Any Child, Mother and Home Educator," and Rev. Joshua Hayes – Pastor of University Lutheran Chapel in Boulder, Colorado, discuss the importance of Latin in a child's education. Why is it important, and is it ever too late to start? Isn't Latin a dead language that isn't useful anymore? How does Latin help in career paths other than theology? Hear these questions and more discussed with these brilliant guests. These resources are covered in the discussion: memoriapress.com/curriculum/educational-resources, CCLE.org (Consortium for Classical Lutheran Education), WittenbergAcademy.org, classicalacademicpress.com, and classicalconversations.com.
---
Send in your family questions to Family@kfuo.org or call host Andy Bates at (314) 996-1519.
---