• Download Audio File | Open Player in New Window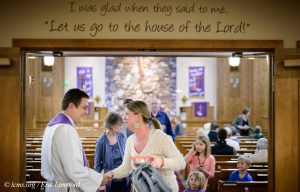 Guest Ted Kober, Senior Ambassador with Ambassadors of Reconciliation, talks about what a healthy congregation looks like, why anyone would want to research that topic, and what is common among unhealthy congregations. He also talks about how Bible literacy plays a part in the health of a congregation and how American Christians differ from other Christians. Ted gives some tips to learning about your congregation's health and how forgiveness and reconciliation play a role in moving forward. Find Ted's book, "Built on the Rock: The Healthy Congregation" at https://www.cph.org/p-31152-built-on-the-rock-the-healthy-congregation.aspx.
---
Send in your family questions to Family@kfuo.org or call host Andy Bates at (314) 996-1519.
---