• Download Audio File | Open Player in New Window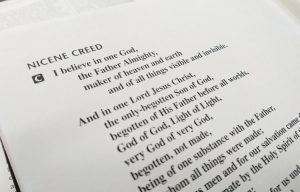 Guest Rev. Dr. William Weinrich, Professor of Historical Theology and Coordinator of Military Chaplaincy at Concordia Theological Seminary in Fort Wayne, Indiana, talks about why we have creeds and where they came from. Do you know why each of our creeds was written, and what they're named after? Hear interesting tidbits of information to help you pay more attention to each of these creeds the next time you recite them. Subscribe to the Lutheran Witness at cph.org/witness.
---
Send in your family questions to Family@kfuo.org or call host Andy Bates at (314) 996-1519.
---