• Download Audio File | Open Player in New Window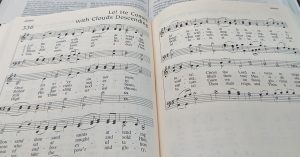 Guest Matt Machemer, Associate Kantor at Concordia Theological Seminary in Fort Wayne, Indiana, shares insights into our beautiful hymns of the season of Advent. He talks about how these hymns are different from the others in our hymnal, the O Antiphons, and how to use these hymns in devotions at home.
---
Send in your family questions to Family@kfuo.org or call host Andy Bates at (314) 996-1519.
---