Hosted by Rev. Will Weedon, LCMS Director of Worship and International Center Chaplain.
With guest Rev. Dan Eddy from Messiah Lutheran Church in Beloit, Wisconsin.
Hear these Psalms chanted from Lutheran Liturgical Prayer Brotherhood at llpb.us/Canticles-Psalms-Ants.htm.
Psalms 105, 28, 36
---
Psalm 105
Tell of All His Wondrous Works
105 Oh give thanks to the Lord; call upon his name;
    make known his deeds among the peoples!
2 Sing to him, sing praises to him;
    tell of all his wondrous works!
3 Glory in his holy name;
    let the hearts of those who seek the Lord rejoice!
4 Seek the Lord and his strength;
    seek his presence continually!
5 Remember the wondrous works that he has done,
    his miracles, and the judgments he uttered,
6 O offspring of Abraham, his servant,
    children of Jacob, his chosen ones!
7 He is the Lord our God;
    his judgments are in all the earth.
8 He remembers his covenant forever,
    the word that he commanded, for a thousand generations,
9 the covenant that he made with Abraham,
    his sworn promise to Isaac,
10 which he confirmed to Jacob as a statute,
    to Israel as an everlasting covenant,
11 saying, "To you I will give the land of Canaan
    as your portion for an inheritance."
12 When they were few in number,
    of little account, and sojourners in it,
13 wandering from nation to nation,
    from one kingdom to another people,
14 he allowed no one to oppress them;
    he rebuked kings on their account,
15 saying, "Touch not my anointed ones,
    do my prophets no harm!"
16 When he summoned a famine on the land
    and broke all supply[a] of bread,
17 he had sent a man ahead of them,
    Joseph, who was sold as a slave.
18 His feet were hurt with fetters;
    his neck was put in a collar of iron;
19 until what he had said came to pass,
    the word of the Lord tested him.
20 The king sent and released him;
    the ruler of the peoples set him free;
21 he made him lord of his house
    and ruler of all his possessions,
22 to bind[b] his princes at his pleasure
    and to teach his elders wisdom.
23 Then Israel came to Egypt;
    Jacob sojourned in the land of Ham.
24 And the Lord made his people very fruitful
    and made them stronger than their foes.
25 He turned their hearts to hate his people,
    to deal craftily with his servants.
26 He sent Moses, his servant,
    and Aaron, whom he had chosen.
27 They performed his signs among them
    and miracles in the land of Ham.
28 He sent darkness, and made the land dark;
    they did not rebel[c] against his words.
29 He turned their waters into blood
    and caused their fish to die.
30 Their land swarmed with frogs,
    even in the chambers of their kings.
31 He spoke, and there came swarms of flies,
    and gnats throughout their country.
32 He gave them hail for rain,
    and fiery lightning bolts through their land.
33 He struck down their vines and fig trees,
    and shattered the trees of their country.
34 He spoke, and the locusts came,
    young locusts without number,
35 which devoured all the vegetation in their land
    and ate up the fruit of their ground.
36 He struck down all the firstborn in their land,
    the firstfruits of all their strength.
37 Then he brought out Israel with silver and gold,
    and there was none among his tribes who stumbled.
38 Egypt was glad when they departed,
    for dread of them had fallen upon it.
39 He spread a cloud for a covering,
    and fire to give light by night.
40 They asked, and he brought quail,
    and gave them bread from heaven in abundance.
41 He opened the rock, and water gushed out;
    it flowed through the desert like a river.
42 For he remembered his holy promise,
    and Abraham, his servant.
43 So he brought his people out with joy,
    his chosen ones with singing.
44 And he gave them the lands of the nations,
    and they took possession of the fruit of the peoples' toil,
45 that they might keep his statutes
    and observe his laws.
Praise the Lord!
Footnotes:
Psalm 105:16 Hebrew staff
Psalm 105:22 Septuagint, Syriac, Jerome instruct
Psalm 105:28 Septuagint, Syriac omit not
---
Psalm 28
The 

Lord

 Is My Strength and My Shield
Of David.
28 To you, O Lord, I call;
    my rock, be not deaf to me,
lest, if you be silent to me,
    I become like those who go down to the pit.
2 Hear the voice of my pleas for mercy,
    when I cry to you for help,
when I lift up my hands
    toward your most holy sanctuary.[a]
3 Do not drag me off with the wicked,
    with the workers of evil,
who speak peace with their neighbors
    while evil is in their hearts.
4 Give to them according to their work
    and according to the evil of their deeds;
give to them according to the work of their hands;
    render them their due reward.
5 Because they do not regard the works of the Lord
    or the work of his hands,
he will tear them down and build them up no more.
6 Blessed be the Lord!
    For he has heard the voice of my pleas for mercy.
7 The Lord is my strength and my shield;
    in him my heart trusts, and I am helped;
my heart exults,
    and with my song I give thanks to him.
8 The Lord is the strength of his people;[b]
    he is the saving refuge of his anointed.
9 Oh, save your people and bless your heritage!
    Be their shepherd and carry them forever.
Footnotes:
Psalm 28:2 Hebrew your innermost sanctuary
Psalm 28:8 Some Hebrew manuscripts, Septuagint, Syriac; most Hebrew manuscripts is their strength
---
Psalm 36
How Precious Is Your Steadfast Love
To the choirmaster. Of David, the servant of the 

Lord

.
36 Transgression speaks to the wicked
    deep in his heart;[a]
there is no fear of God
    before his eyes.
2 For he flatters himself in his own eyes
    that his iniquity cannot be found out and hated.
3 The words of his mouth are trouble and deceit;
    he has ceased to act wisely and do good.
4 He plots trouble while on his bed;
    he sets himself in a way that is not good;
    he does not reject evil.
5 Your steadfast love, O Lord, extends to the heavens,
    your faithfulness to the clouds.
6 Your righteousness is like the mountains of God;
    your judgments are like the great deep;
    man and beast you save, O Lord.
7 How precious is your steadfast love, O God!
    The children of mankind take refuge in the shadow of your wings.
8 They feast on the abundance of your house,
    and you give them drink from the river of your delights.
9 For with you is the fountain of life;
    in your light do we see light.
10 Oh, continue your steadfast love to those who know you,
    and your righteousness to the upright of heart!
11 Let not the foot of arrogance come upon me,
    nor the hand of the wicked drive me away.
12 There the evildoers lie fallen;
    they are thrust down, unable to rise.
Footnotes:
Psalm 36:1 Some Hebrew manuscripts, Syriac, Jerome (compare Septuagint); most Hebrew manuscripts in my heart
---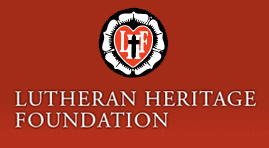 English Standard Version (ESV)The Holy Bible, English Standard Version. ESV® Permanent Text Edition® (2016). Copyright © 2001 by Crossway Bibles, a publishing ministry of Good News Publishers.