In this episode, Rev. Larry Vogel, Associate Executive Director of the Commission on Theology and Church Relations (CTCR), joins hosts Rev. Dr. Steve Schave, Director of LCMS Church Planting, and Rev. Dr. Mark Larson, Manager of Church Planting in the Mission Field: USA initiative, to explore how the current demographics in the United States today are profoundly affecting the church and the implementation of its mission.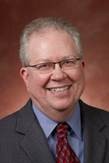 About Rev. Larry Vogel: Rev. Larry Vogel is the Associate Executive Director of the Commission on Theology and Church Relations (CTCR). He has served in the public ministry of the LCMS for 35 years: as a worker-priest teacher on the Rosebud Lakota Sioux Reservation; as a missionary/pastor in Queens (NYC) and part-time chaplain at St. Albans VA Hospital (now VA Community Living Center); as pastor of Martin Luther Chapel and School, Pennsauken, NJ; and, since 2009, on the staff of the CTCR. His responsibilities include writing, editing, speaking about, and contributing to the LCMS position on various theological questions and societal issues, and representing the Synod in discussions with other church bodies. He is also involved in training church workers to deal with issues of domestic violence in their congregations and communities. Larry and his wife Betsy have three married children and eight grandchildren.
---
Sign up to receive email notifications of new podcast releases and other church-planting ministry news. Registration only requires your email address, name and zip code. Check the "Church Planting" option on the form.
Sign up > mailchi.mp/lcms/resources
---
The "Mission Field: USA – Church Planting" podcast series, provided by The Lutheran Church—Missouri Synod's Office of National Mission, offers a theological background and best practices for launching new congregations and ministries within a Lutheran framework.