In this episode, Rev. John Fiene, pastor and church planter, joins hosts Rev. Dr. Steve Schave, Director of LCMS Church Planting, and Rev. Dr. Mark Larson, Manager of Church Planting in the Mission Field: USA initiative, to explore the theological, organizational and practical questions about the important qualities and skills related to church planting.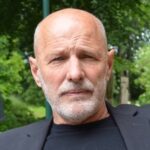 About Rev. John Fiene: Rev. Dr. John Fiene has been a Church Planter of Grace Lutheran Church in Sandy City, Utah, and later, Advent Lutheran Church, Zionsville, Indiana. Both congregations, subsequent to their own founding, initiated successful new mission congregations. Pastor Fiene has served as Vice-President of the Indiana District of the Lutheran Church – Missouri Synod and as a member of the Board of Directors of the Rocky Mountain District. He has taught on the subject of mission planting as an adjunct professor at Concordia Theological Seminary in Ft. Wayne, Indiana as well as various pastors' conferences. (And yes, Pastor Fiene the Elder is the father of Pastor Hans Fiene the Younger, who is the author of Lutheran Satire.)
Image: The Rev. David Kind, pastor of University Lutheran Chapel, leads Vespers at Luther House on Wednesday, Feb. 21, 2018, next to the University of Minnesota, Twin Cities, in Minneapolis. LCMS Communications/Erik M. Lunsford
---
Sign up to receive email notifications of new podcast releases and other church-planting ministry news. Registration only requires your email address, name and zip code. Check the "Church Planting" option on the form.
Sign up > mailchi.mp/lcms/resources
---
The "Mission Field: USA – Church Planting" podcast series, provided by The Lutheran Church—Missouri Synod's Office of National Mission, offers a theological background and best practices for launching new congregations and ministries within a Lutheran framework.