Rev. Ken Wagener, pastor of Trinity Lutheran Church in Indianapolis, Indiana, joins host Rev. AJ Espinosa to study Psalm 26.
They hurled false accusations against him, but David was innocent. He was well acquainted with his own sinfulness, but he was innocent of these charges being brought forward. Psalm 26 is David's appeal to a higher court, the heavenly court of God. He asks for God to exonerate him because he knows that God sees all and knows all, even when it seems like the rest of the world is against him.
"O LORD, I love the habitation of your house and the place where your glory dwells." This isn't mere sentimentality. David is affirming his allegiance to the ways of God, at the same time rejecting the secret dealings of hypocrisy. This is the right understanding of "hate," as we see with our Lord Jesus. He showed compassion for the lost without the slightest hint of compromising God's truth, and it is because of His integrity that we all may stand on the level ground of the resurrection.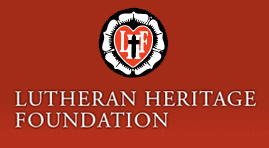 Thy Strong Word is a daily in-depth study of the books of the Bible with host Rev. AJ Espinosa and guest pastors from across the country. Thy Strong Word is graciously underwritten by the Lutheran Heritage Foundation and produced by the LCMS Office of National Mission.
---
Psalm 26
I Will Bless the 

Lord
Of David.
26 Vindicate me, O Lord,
    for I have walked in my integrity,
    and I have trusted in the Lord without wavering.
2 Prove me, O Lord, and try me;
    test my heart and my mind.[a]
3 For your steadfast love is before my eyes,
    and I walk in your faithfulness.
4 I do not sit with men of falsehood,
    nor do I consort with hypocrites.
5 I hate the assembly of evildoers,
    and I will not sit with the wicked.
6 I wash my hands in innocence
    and go around your altar, O Lord,
7 proclaiming thanksgiving aloud,
    and telling all your wondrous deeds.
8 O Lord, I love the habitation of your house
    and the place where your glory dwells.
9 Do not sweep my soul away with sinners,
    nor my life with bloodthirsty men,
10 in whose hands are evil devices,
    and whose right hands are full of bribes.
11 But as for me, I shall walk in my integrity;
    redeem me, and be gracious to me.
12 My foot stands on level ground;
    in the great assembly I will bless the Lord.
Footnotes:
Psalm 26:2 Hebrew test my kidneys and my heart
English Standard Version (ESV) The Holy Bible, English Standard Version. ESV® Permanent Text Edition® (2016). Copyright © 2001 by Crossway Bibles, a publishing ministry of Good News Publishers. esv.org