Finding, writing and evaluating Bible studies
Are you in a rut with your lessons and Bible study planning? Do you feel like you teach the same thing every week? What is even out there for me to use? I've been there. Join Laura as she gives some practical ways she has found in finding, writing and evaluating Bible studies for youth.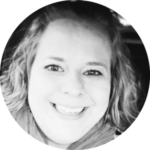 Bio: Laura currently serves at Trinity Lutheran Church in Tyler, TX as the Director of Children and Family Ministry. Laura has a passion for developing Christ-like servants leaders in parents that then develop their children in Christ-like servant leaders. She values family as the place where faith is developed the most and the church supports parents in the journey. She has a yellow lab, Charlie Rose, who is full of life and energy.
---
Youth and adult sessions recorded at the 2019 LCMS Youth Gathering in Minneapolis, Minnesota. For more information about the Gathering, visit www.lcmsgathering.com.