How to Live Your Best Life…as a Church Worker!
Can you "live your best life" AND follow God's call to be a *gasp* church worker? Hear from regular folks who felt called to work in the church (Pastor, Director of Christian Outreach, Director of Christian Education, Teacher, Early Childhood Education, etc.) Discover the joy of serving God by serving others full time in ministry and get your questions answered about the good, the bad and the ugly of church work. Yes, even THAT question!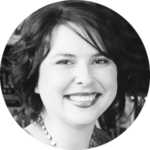 Bio: As a senior in high school, Faith knew God was calling her to full time church work…but no opportunities seem to fit how God had shaped her. That is until she visited Concordia University, St. Paul and discovered the Director of Christian Outreach program. 20 years, three churches and one wonderful husband later, she's still busy helping people and churches discover spiritual health that leads to more people knowing Christ and making Him known.
---
Youth and adult sessions recorded at the 2019 LCMS Youth Gathering in Minneapolis, Minnesota. For more information about the Gathering, visit www.lcmsgathering.com.