Oh, the Places You'll Go
"Congratulations! Today is your day. You're off to Great Places! You're off and away!"-Dr. Seuss, Oh the Places You'll Go! Your school, neighborhood, Iowa, or even Africa…Wherever you go—you take the light of Christ with you. Join DCE Krista Young; LCMS missionary and Lutheran Youth from Kenya to hear how God can use you wherever you are to share His love to the world.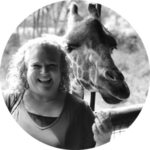 Bio: Born in Papua New Guinea and adopted by America missionaries, Krista Young (Adler) is Australian by birth, and is now living in Nairobi, Kenya. She attended Concordia College St. Paul, MN and served as a Directory of Christian Education in Missouri and North Carolina before moving to East Africa. Krista's husband Joel is part of the Ojibwa tribe and teaches History. They have two awesome daughters. Krista is the LCMS Volunteer Coordinator for Eastern and Southern Africa.
---
Youth and adult sessions recorded at the 2019 LCMS Youth Gathering in Minneapolis, Minnesota. For more information about the Gathering, visit www.lcmsgathering.com.