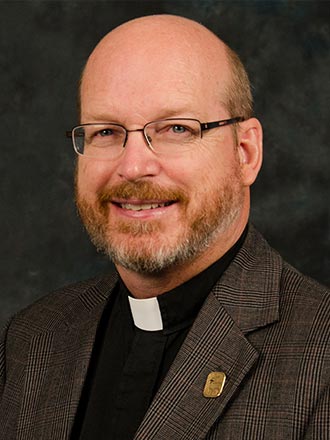 In this episode, Rev. Dr. Mark A. Wood, director of LCMS Witness & Outreach Ministry and the LCMS Revitalization Initiative, joins hosts Rev. Dr. Steve Schave, Director of LCMS Church Planting, and Rev. Dr. Mark Larson, Manager of Church Planting in the Mission Field: USA initiative, to explore sharing God's Word in a post-Christian culture. Reaching the lost is a challenge in any setting in our rapidly changing world with competing worldviews.
About Rev. Dr. Mark Wood: The Rev. Dr. Mark A. Wood serves as the director of LCMS Witness & Outreach Ministry and the LCMS Revitalization Initiative. He is the creator of the Every One His Witness evangelism program and the re:Vitality revitalization program. Prior to joining the LCMS Office of National Mission in June 2014, he served as the founding pastor of Lamb of God Lutheran Church in Lithia, Fla., a daughter congregation of Immanuel Lutheran Church in Brandon, Fla., where he served as the evangelism pastor from 2000 to 2008. A second-career pastor, he served for six years on active duty service in the U.S. Air Force and then worked 14 years in the aerospace-defense industry, primarily in project management systems. A 2000 graduate of Concordia Theological Seminary, Fort Wayne, IN, he also holds an associate's degree in computer programming, a bachelor's degree in business administration, and Doctor of Ministry degree with an emphasis in Church Planting and Renewal from Reformed Theological Seminary in Orlando, FL. He is married to Mary Ellen, who works as a recruiter for a hospice and home health care personnel services agency. They have five adult children, six grandchildren, and three great-granddaughters.
---
Sign up to receive email notifications of new podcast releases and other church-planting ministry news. Registration only requires your email address, name and zip code. Check the "Church Planting" option on the form.
Sign up > mailchi.mp/lcms/resources
---
The "Mission Field: USA – Church Planting" podcast series, provided by The Lutheran Church—Missouri Synod's Office of National Mission, offers a theological background and best practices for launching new congregations and ministries within a Lutheran framework.