Kevin Sorbo, Actor, most widely known for his role as Hercules in the 1990's TV series 'Hercules: The Legendary Journeys,' joins Andy and Sarah to talk about Against the Tide documentary and Faith Under Fire film, why he is a part of these projects about sharing our Christian faith, and what he hopes people gain from these productions. Learn more about Against the Tide at againstthetide.movie and find tickets for limited Fathom Event Nov. 19 and 23 at fathomevents.com/events/against-the-tide. Learn more about Faith Under Fire, opening Nov. 27 – Dec. 1, at faithunderfirefilm.com.
---
About Against the Tide: Against the Tide is a new feature-length documentary on the life, work, and mission of legendary University of Oxford professor, mathematician, and philosopher Dr. John Lennox.  Lennox has devoted a lifetime in a rigorous investigation of the critical question "Do science and history refute the validity of the Bible and the Christian worldview?"  
In Against the Tide, veteran Hollywood actor and director Kevin Sorbo (Hercules, God's Not Dead, Let There Be Light) outlines some of the most challenging accusations that science makes against scripture. Through compelling conversations and visual explorations, Professor Lennox sets the record straight, as he stands against the tide of disinformation and proclaims the undeniable Truth.  Created by Pensmore Films, Against the Tide takes viewers on a journey from Oxford to Israel as Lennox and Sorbo unpack theological and scientific evidence of God, culminating in the Holy Land to experience the verifiable evidence about the life and resurrection of Jesus Christ.  
Viewers will be educated, informed, and edified in their faith, giving them the confidence and tools to defend their own faith as they also stand Against The Tide.
---
About Faith Under Fire: After an exhausting night saving a young girl from a raging house fire, Fireman Tom Hatcher is at the end of his rope. He couldn't save his wife from cancer – and worse yet – his six year old daughter, Tiffany, is now facing the same possible fate. When he finds himself in a cold jail cell after attacking a pastor out of frustration with a seemingly absent God, Tom begins to reflect on his downward spiral into despair. But with the help and persistent friendship of the very man he assaulted, Tom is challenged to face his grief and embrace faith in the darkest hours of his life.
---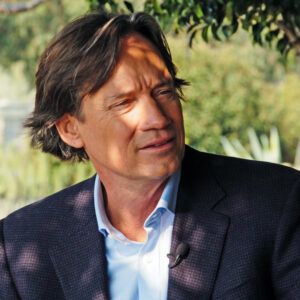 About Kevin Sorbo: In 1993, Kevin Sorbo emerged as a full-fledged international TV star when he was cast as the lead role of Hercules in a series of TV films that would lay the groundwork for the immensely popular series, Hercules: The Legendary Journeys. He also guest-starred as Hercules in episodes of the successful spin-off series Xena: Warrior Princess as well as providing his voice to the animated Hercules films.
In 1997 Sorbo accepted his first leading film role in the fantasy action feature Kull the Conqueror. Along the way, he played characters in video games such as Mortal Kombat 4, God of War and The Conduit.
He guest-starred on the sitcom "Two and a Half Men" and played a recurring role on the final season of "The O.C.." In addition to his work onscreen, Sorbo now also produces films, recently serving as Executive Producer and star of the movie Abel's Field.  Currently he is promoting his upcoming feature film Faith Under Fire, and the theatrical release for his documentary Against the Tide.
When asked about  Against the Tide, Sorbo says, "I am frequently berated by Hollywood compatriots for my Christian faith. Bringing Against The Tide to the screen seemed a great opportunity to learn how to respond from a master in turning the atheist manifesto on its head. Furthermore, I get to appear as 'myself!'"
Besides his successful career in entertainment, Sorbo has always devoted a hearty portion of his time to causes he believes in. In 2005 he was named successor to Arnold Schwarzenegger as the national spokesperson for The Afterschool Alliance, a nonprofit working to ensure that all children have access to quality after school programs, and since '97 Kevin has donated his time as the spokesperson for the non-profit organization, A World Fit For Kids.  
Sorbo recently authored the widely praised book, "True Strength," that recounts the painful recovery from serious health setbacks that changed his life during his Hercules years. He married actress Sam Jenkins, whom he met during her guest appearance on Hercules in 1998. They have three children together, Braeden, Shane and Octavia.
---
The Coffee Hour is underwritten by Concordia University Wisconsin. Live Uncommon. Learn more at cuw.edu.
Have a topic you'd like to hear about on The Coffee Hour? Contact Andy Bates at andrew.bates@kfuo.org or call 314-996-1519.