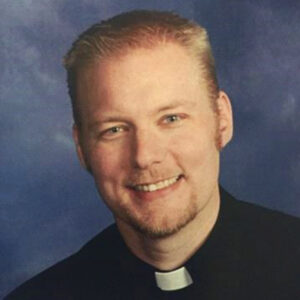 Rev. Brady Finnern, new host of Thy Strong Word on KFUO Radio and pastor of Messiah Lutheran Church in Sartell, Minnesota, joins Andy to share his story, explain just how Minnesotan he really is, what he's looking forward to as host of Thy Strong Word, why it's important to study the Word of God, and what he hopes to accomplish with Thy Strong Word. Read his bio at kfuo.org/author/bradyfinnern and find all Thy Strong Word episodes at kfuo.org/thystrongword.
---
The Coffee Hour is underwritten by Concordia University Wisconsin. Live Uncommon. Learn more at cuw.edu.
Have a topic you'd like to hear about on The Coffee Hour? Contact Andy Bates at andrew.bates@kfuo.org or call 314-996-1519.