Benjamin Kolodziej — member of Faith Lutheran Church in Plano, Texas, highly active church organist and composer, and author of Joyful Singing: A Story of Texas Lutheran Music (available on Amazon.com), and Rev. Sean Daenzer — LCMS Director of Worship and Chaplain for the LCMS International Center, join Andy and Sarah to talk about the role music plays in church services, how music directors/kantors and pastors work together to put together each church service, and the very exciting upcoming church music conference in Austin, TX on September 8-10. Learn more and register at stpaulaustin.org/events/in-service-to-the-gospel-through-word-music.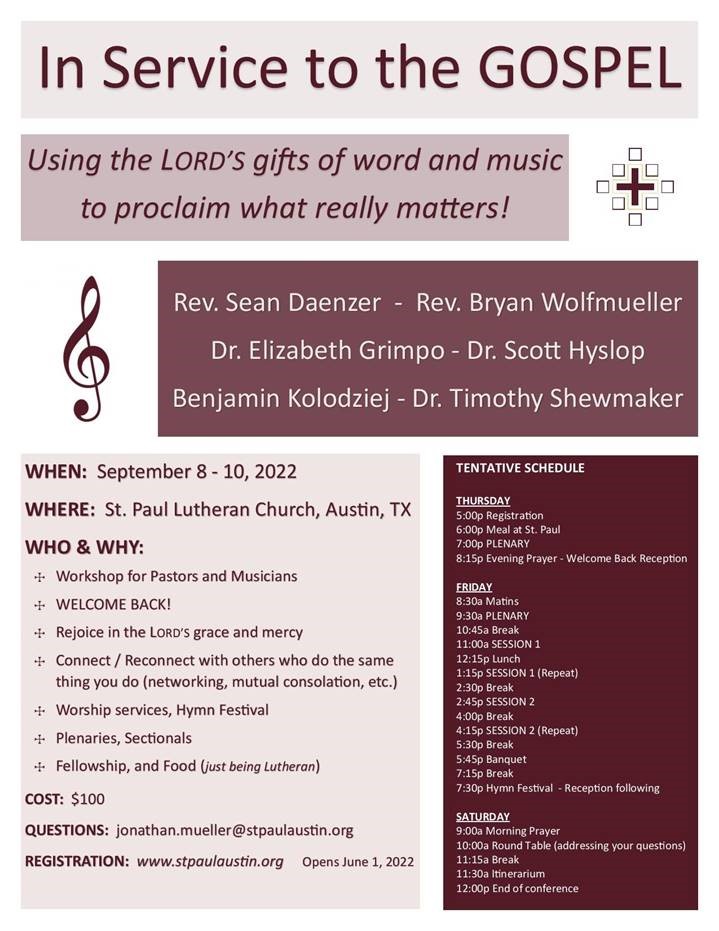 ---
The Coffee Hour is underwritten by Concordia University Wisconsin. Live Uncommon. Learn more at cuw.edu.
Have a topic you'd like to hear about on The Coffee Hour? Contact Andy Bates at andrew.bates@kfuo.org or call 314-996-1519.