Rev. Ed and Sheryl Dewitt, Founders of Redeeming Life Outreach in Sanford, Florida, join Andy and Sarah live at the 2023 LWML National Convention to talk about how Redeeming Life Outreach Ministries began, why this ministry is so important to them, how this ministry helps women with unplanned pregnancies, the need for this type of outreach, and how Redeeming Life is expanding. Learn more at rlom.org.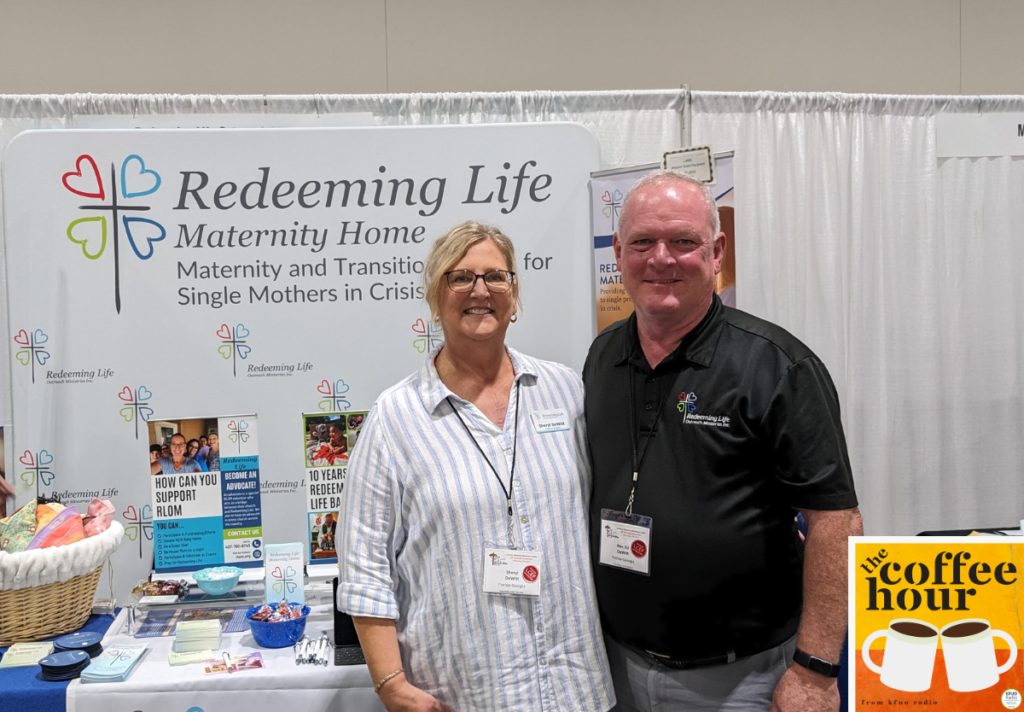 ---
The Coffee Hour is underwritten by Concordia University Wisconsin. Live Uncommon. Learn more at cuw.edu.
Have a topic you'd like to hear about on The Coffee Hour? Contact Andy Bates at andrew.bates@kfuo.org or call 314-996-1519.