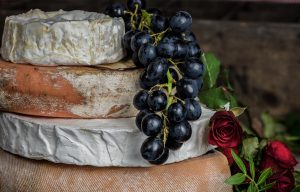 We're celebrating Dairy Month with the St. Louis District Dairy Council! Guest Camille Smith – RD, LD, Nutrition Educator for the St. Louis District Dairy Council, along with Frank Doll – president of the St. Louis District Dairy Council board and an Illinois dairy farmer, and residents from Lutheran Senior Services Laclede Groves Senior Living Community talk all things dairy. Frank discusses his career as a dairy farmer and what it means to him to be a farmer. Camille features samples of recipes from a 1930s-era cookbook, and our panel from Laclede Groves gives their feedback. Find the recipes from today's program and more about the St. Louis District Dairy Council at stldairycouncil.org and facebook.com/stlouisdairycouncil.
---
Recipes
This month's recipes are from "The Magic of Milk- 150 Dairy Dish and Milk Drink Recipes" book dating back to the early 1930's as well as the "The Dairy Cookbook" from 1941.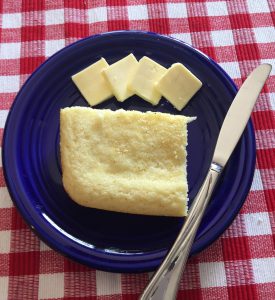 Spoon Bread
1 pint coarse white corn meal
½ teaspoonful salt
1 cup of sour milk or buttermilk
1 tablespoonful butter
1 egg white and yolk beaten separately
½ teaspoonful soda for each cup of sour milk
Mix the cornmeal, butter and salt with enough water to make a smooth paste.  Then add egg, sour milk and soda.  Beat until very smooth.  Pour into hot, well-buttered baking dish and bake quickly in hot oven.
*When I made this recipe, I used ¾ cup corn meal plus 1 cup water and baked at 350 degrees for 35 minutes.
---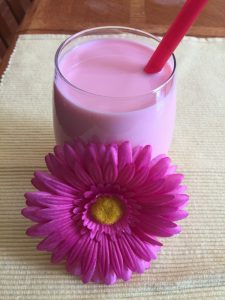 Strawberry Milk Blossom
¾ glass of milk, 1 to 1½ oz strawberry syrup, charged water
It is generally advisable to add the milk to the flavoring rather than the flavoring to the milk.  A small stream of charged water should be used in preference to a large stream.
---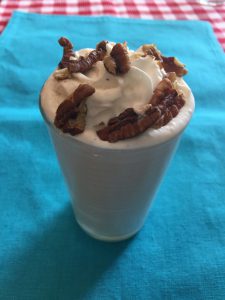 Maple Cooler
2 tablespoons maple syrup
¼ teaspoon vanilla
1 cup milk
Dash salt
Combine ingredients and beat 1 minute. Top with whipped cream and chopped pecans, if desired.  Serves 1.
---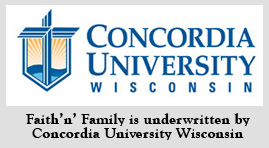 Send in your family questions to Family@kfuo.org or call host Andy Bates at (314) 996-1519.
---