• Download Audio File | Open Player in New Window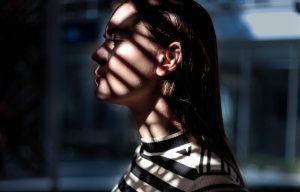 Guests Rev. Dr. Rick Marrs – Associate Professor of Practical Theology at Concordia Seminary in St. Louis, MO, Stephen M. Saunders, Ph.D. –  Director of Clinical Training (DCT) of the Doctoral Program in Clinical Psychology for Marquette University in Milwaukee, WI, and Deaconess Kimberly Trombley – deaconess for Bethesda Lutheran Communities, talk about the upcoming SpeakUp Conference being held in Fort Wayne on November 8, 2017. The SpeakUp Conference is a one-day event focused on mental and behavioral health that will bring together nationally recognized experts and speakers to prepare and inspire them to better serve their congregations and parishes. Rev. Dr. Marrs talks about the difference between mental illness and spiritual oppression or possession. Stephen M. Saunders talks about how Christians can understand and respond to mental illness. Deaconess Kimberly Trombley shares about including people with intellectual and developmental disabilities in the life of the church. Learn more and register at speakupconference.org.
---
Send in your family questions to Family@kfuo.org or call host Andy Bates at (314) 996-1519.
---