Rev. Dr. Steven Hein of Monument, Colorado, joins us for a four part study in Christian Apologetics. Dr. Hein is the director of the Concordia Institute of Christian Studies and serves in the same capacity on behalf of Project: Lutheran Pastoral Education, West Africa, which you can follow at facebook.com/lutheranpastoraleducationwestafrica. Dr. Hein is a well-known teacher, speaker and author of "Christian Life: Cross or Glory?" which you can purchase at Amazon.com.
---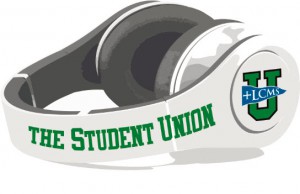 The Student Union is a show for college students, as well as all those who work with, love, and care for them. Join us each week as we explore the many and diverse issues that college students face as well as offer ideas and support for everyone engaged in campus ministry in and around the collegiate community.
---
Host Rev. Marcus Zill is the Director of Campus Ministry & LCMS U  for The Lutheran Church—Missouri Synod's (LCMS). Learn more about LCMS Campus Ministry at www.lcms.org/lcmsu. The Student Union is produced by LCMS U through the LCMS Office of National Mission.