Sexuality in the Digital Age
God has a lot of wisdom in His word about sexuality…but how does that apply to how we live today with all our cool technological devices and connections?  Come with your questions, concerns, and ideas as we will explore how God's wisdom can still apply to us living centuries later in a digital age.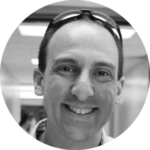 Bio: Jeremy Becker graduated from Concordia University in Chicago as a DCE. He served at Concordia Lutheran Church in Kirkwood for 14 years and currently serves at St. Paul Lutheran Church in Weston Florida for 7 years.   He is married to Kristin Becker and has two daughters, Mikayla (14 and Natalie (10). They enjoy running marathons, going to Disney, and watching movies together!
---
Youth and adult sessions recorded at the 2019 LCMS Youth Gathering in Minneapolis, Minnesota. For more information about the Gathering, visit www.lcmsgathering.com.