Youth Aware, Equipped and Deployed to End Human Trafficking
God is calling a generation together to become AWARE, learn what human trafficking is, where it happens, who it affects, and how it is happening in our world and community. Be EQUIPPED and prepared to make a difference. A generation united and DEPLOYED on mission. You will hear inspiring stories of what youth just like you are doing in their schools, churches, communities, and around the world to end human trafficking.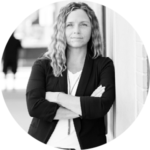 Bio: Jessica is the Executive Director of A.C.T. United. With 25 years of experience in youth ministry, global missions, and as a Minneapolis Police Officer, Jessica brings firsthand information to the issue of human trafficking. She is the Author of YOUTH AWARE: Teen Exploitation Prevention Program. Jessica is a passionate and dynamic speaker who engages all audiences and inspires action with her message "united we win."
---
Youth and adult sessions recorded at the 2019 LCMS Youth Gathering in Minneapolis, Minnesota. For more information about the Gathering, visit www.lcmsgathering.com.