In this episode, Rev. Tim Droegemueller, Senior Pastor of Living Faith Lutheran Church in Cumming, Georgia, joins hosts Rev. Dr. Steve Schave, Director of LCMS Church Planting, and Rev. Dr. Mark Larson, Manager of Church Planting in the Mission Field: USA initiative, to explore how to harness the power of catechesis and assimilation in the discipleship process.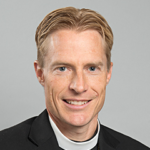 About Pastor Tim Droegemueller: Pastor Droegemueller is a sinner who was given new life through the power of God's Word and Spirit in Holy Baptism.  His only desire is to preach Christ and Him crucified to all, faithfully teach the Word of God, and to see people brought into full fellowship with our loving God through Jesus and His gifts of grace.  He and his wife, Susan, have six children: Jacob, Luke, Isaac, Elijah, Matthew, and Anna. Along with pastors and laypeople in the North Georgia area, he works with the Kairos Network to start new churches. The Kairos Network is a church planting network from the confessional Lutheran perspective. He also serves on the Board of National Mission for our Synod and the mission advisory Council of the Florida Georgia District.
---
Image: Students read from Luther's Small Catechism before worship at First Trinity Evangelical–Lutheran Church on Sunday, Nov. 20, 2016, in Pittsburgh. LCMS Communications/Erik M. Lunsford
---
Sign up to receive email notifications of new podcast releases and other church-planting ministry news. Registration only requires your email address, name and zip code. Check the "Church Planting" option on the form.
Sign up > mailchi.mp/lcms/resources
---
The "Mission Field: USA – Church Planting" podcast series, provided by The Lutheran Church—Missouri Synod's Office of National Mission, offers a theological background and best practices for launching new congregations and ministries within a Lutheran framework.