"What should Lutheran ladies be talking about that we're not?"
In yet another first for the program, Sarah, Erin, Bri, and Rachel welcome special guest Heather Ruesch into the lounge for "Erin's One-Question Interview."
(Who'd have thought that one question could lead to so much constructive conversation?)
Heather Ruesch is a pro-life speaker, advocate, and educator who is currently traveling the country with the You Matter Tour, which "empowers adolescents to create a new, healthy perspective" on human sexuality. An LCMS pastor's wife and mother of four, Heather is also the author of Sexuality Mentality: Creating a Culture of Biblical Integrity (CPH). Learn more about Heather and find out where she'll be next at heatherruesch.com.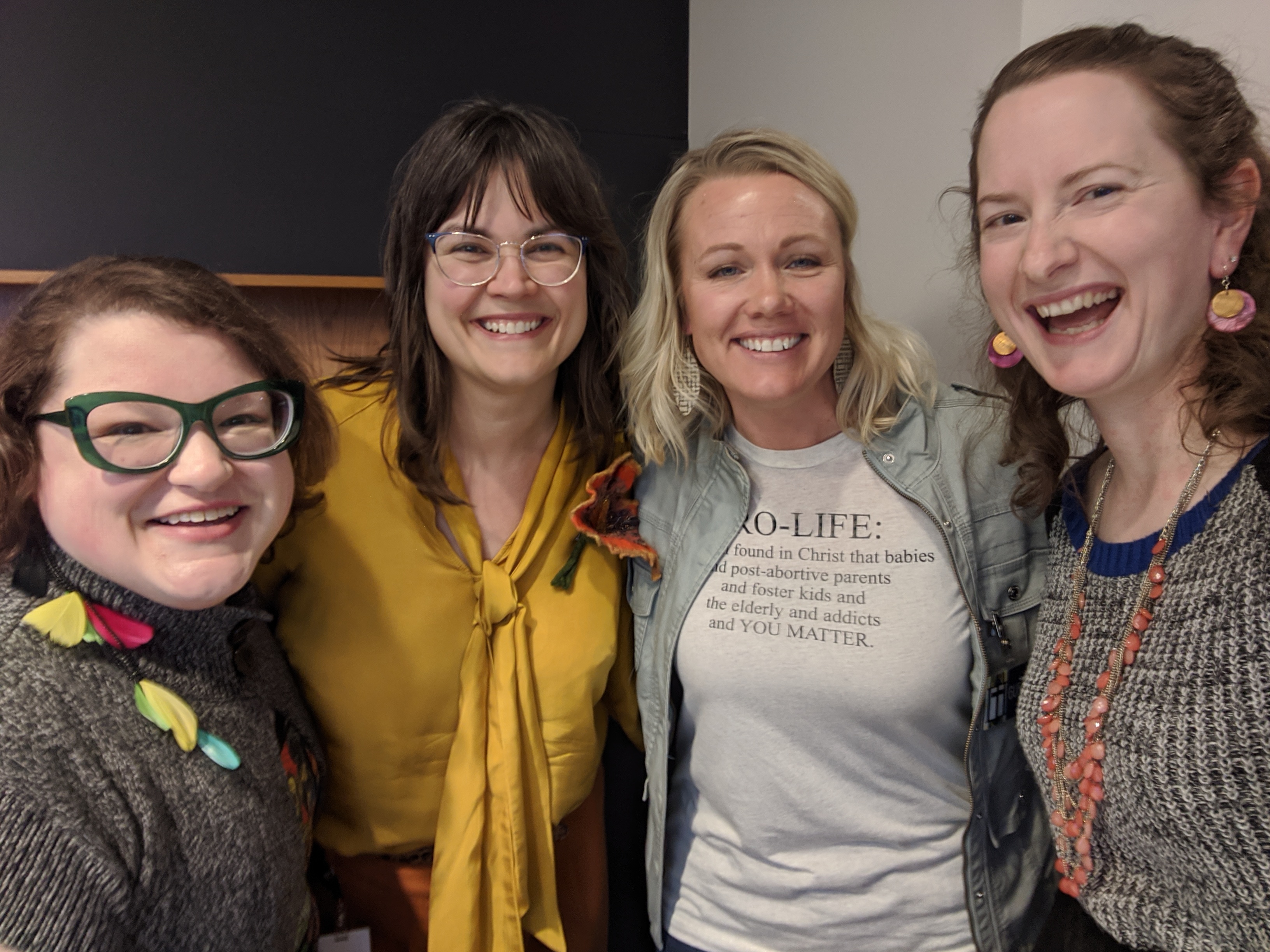 ---
Connect with the Lutheran ladies on social media in The Lutheran Ladies' Lounge Facebook discussion group (facebook.com/groups/LutheranLadiesLounge) and follow Sarah (@mrsbaseballpants), Rachel (@rachbomberger), Erin (@erin.alter), and Bri (@grrrzevske) on Instagram.
---
The Lutheran Ladies Lounge is the podcast produced by KFUO Radio and hosted by Sarah Gulseth, Erin Alter, Rachel Bomberger, and Bri Gerzevske. Created for Lutheran ladies to have a place to escape to with inviting conversations, laughter, and fellowship with Lutheran sisters, we invite all of you Lutheran ladies to join Sarah, Erin, Rachel, and Bri on the sofa in the Lutheran Ladies Lounge to sit, rest your feet, and stay a while. If you're a Lutheran lady, join us in our Facebook group: facebook.com/groups/LutheranLadiesLounge.