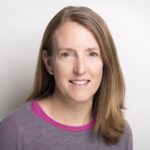 Coach Jody Token of The Great Flip joins Andy and Sarah to talk about her new self-defense curriculum for LCMS Schools, including why self-defense is important for kids to learn, what the curriculum involves, and what teachers will need to be equipped to teach this in their classrooms. Learn more and find the curriculum at thegreatflip.com.
---
The Coffee Hour is underwritten by Concordia University Wisconsin. Live Uncommon. Learn more at cuw.edu.
Have a topic you'd like to hear about on The Coffee Hour? Contact Andy Bates at andrew.bates@kfuo.org or call 314-996-1519.