A place and space for ministry is a natural desire for those planting churches.  Unfortunately, what should be a blessing can become an unsustainable burden.
Rev. Mark Frith, Vice President of Ministry Support, and Mr. Casey Carlson, Missouri District Vice-President for the Lutheran Church Extension Fund, join hosts Rev. Dr. Steven Schave, Director of LCMS Church Planting, and Rev. Dr. Mark Larson, Manager of Church Planting in the Mission Field: USA initiative, share insights on this important topic.
---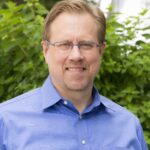 About Rev. Mark Frith: Rev. Mark Frith is Vice President, Ministry Support for Lutheran Church Extension Fund (LCEF), serving the Central Region. In this role he and his teams serve and support the District LCEF Vice Presidents, their District Staff, congregations, schools, and other ministries with Ministry Clarity Processes, Stewardship, Campaigns, Architectural Counsel, and Laborers For Christ.
Mark's experience in ministry includes parish pastor, district staff, and Lutheran Hour Ministries. He is married to his wife, Leigh. They are blessed to be the parents of their adult children, Aaron and Hannah
---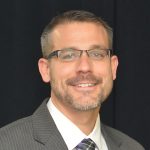 About Mr. Casey Carlson: Carlson serves as the LCEF district vice president – Missouri.  He has a B.S. in Finance from Iowa State University, Ames, Iowa.  After 15 years of commercial banking experience between St. Louis, Missouri, and Des Moines, he joined LCEF in 2017.
Besides being an avid sports fan, he enjoys serving others. In the past, he has served as treasurer for St. Paul Lutheran Church, Ankeny, and led two high school servant groups from Concordia, Kirkwood.
---
Sign up to receive email notifications of new podcast releases and other church-planting ministry news. Registration only requires your email address, name and zip code. Check the "Church Planting" option on the form.
Sign up > mailchi.mp/lcms/resources
---
The "Mission Field: USA – Church Planting" podcast series, provided by The Lutheran Church—Missouri Synod's Office of National Mission, offers a theological background and best practices for launching new congregations and ministries within a Lutheran framework.