What does it mean to be part of a bigger story? What does it feel like to have someone listen to you as you work through your own story? Join Steph and guest Darcy Paape, executive director of the Women's Leadership Institute, as they unpack what it means to have a Christian mentor, and how a Christian mentoring relationship is reflective of Christ's call to discipleship.  
Find Darcy's book at cph.org/p-32408-Someone-to-Walk-With-A-Womans-Guide-to-Christian-Mentoring.aspx or her CPH FaithCourse® at cphfaithcourses.com/someone-to-walk-with.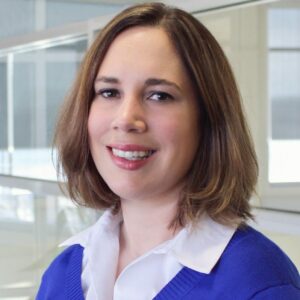 Bio: Darcy Paape has 20 years of experience working with emerging young adult leaders in high school, church, and university settings.  She is passionate about creating programming that is practical, interactive, and cross-generational and using it to support emerging leaders in the church and workplace.  Currently, she serves at Concordia University Wisconsin as Director of the Women's Leadership Institute, Adjunct Interpersonal Communication Instructor, and member of the Campus Ministry Team.   As Director she oversees a variety of volunteer work teams to fulfill the institute's mission to educate, encourage, and embolden women in exemplary Christian leadership.   The Women's Leadership Institute provides in-person events, leadership articles, an online academy, and a speaker's bureau.    
In her campus ministry role, Darcy serves as a mentor and advisor for a variety of student ministry groups and works very closely with the young women's ministry on Concordia Wisconsin's campus.  Darcy lives in Grafton, Wisconsin with her husband Adam, two daughters, and one delightful full-size doodle. 
Learn about LCMS Life Ministry at lcms.org/life, and email us at friendsforlife@lcms.org.
Not all the views expressed are necessarily those of the LCMS; please discuss any questions with your pastor.
---
We believe that God is the author and sustainer of all life. We also know it can be hard to speak about the intrinsic value of that life when it feels like the world is trying to drown us out. 
We're right here beside you. In this podcast of The Lutheran Church—Missouri Synod's Life Ministry, we're coming alongside one another as a community of Christ's redeemed people, ones who are speaking up for and living out the sanctity of human life. Together we'll explore life issues in a way that honors our heavenly Father's value of human life, serves our neighbor, and connects us to others who are doing the same. Join us, so that together we can be friends for life.