In this installment of our ongoing segment, The Floor is Yours, Steph hands over the floor to Rev. Dr. John Pless, as he discusses how Luther's Small Catechism provides a helpful framework for Christian thought and action in regards to life issues.
Download A Small Catechism on Human Life at lcmslife.org/resource/a-small-catechism-on-human-life.
Find other resources and books from this author at cph.org.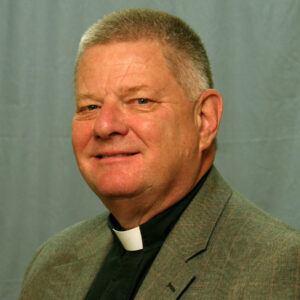 Bio: Rev. John T. Pless is assistant professor of pastoral ministry and missions at Concordia Theological Seminary in Fort Wayne where he also serves as director of field education. Prior to joining the faculty, he served for seventeen years as campus pastor at University Lutheran Chapel at the University of Minnesota in Minneapolis. From 1979 to 1983, he served on the staff at the Chapel of the Resurrection at Valparaiso University. Since 2009 he has served as a visiting lecture at Lutheran Theological Seminary in Pretoria, South Africa. 
Prof. Pless is the author of Pastor Craft: Essays and Sermons, Martin Luther: Preacher of the Cross-A Study in Luther's Pastoral Theology, Mercy at Life's End, Handling the Word of Truth: Law and Gospel in the Church Today, A Small Catechism on Human Life, Word: God Speaks to Us, Confession: God Gives Us Truth, Praying Luther's Small Catechism, Luther's Small Catechism: A Manual for Discipleship and numerous chapters in other books published in both the United States and Germany.  With Matthew Harrison he is editor of Women Pastors? The Ordination of Women in Biblical Lutheran Perspective, One Lord, Two Hands: Essays on the Two Kingdoms, and Closed Communion: Admission to the Lord's Supper in Biblical Lutheran Perspective He served on the Agenda Committee for the Lutheran Service Book and is a member of the Catechism Revision Committee. With Albert Collver and James Nestingen, he is co-editor and an author of two chapters in The Necessary Distinction: A Continuing Conversation on Law and Gospel. He is on the editorial council of Lutheran Quarterly.  A regular lecturer at various conferences both in the United States and overseas, Prof. Pless is a fellow of the Luther Academy for Madagascar. Dr. Pless is a member of the Synod's Commission on Theology and Church Relations. In 2013, his former students recognized his 60th birthday with a festschrift, Theology is Eminently Practical: Essays in Honor of John T. Pless edited by Jacob Corzine and Bryan Wolfmueller. He was awarded the D.Litt by Concordia University-Chicago in 2018.
---
Learn about LCMS Life Ministry at lcms.org/life, and email us at friendsforlife@lcms.org.
Not all the views expressed are necessarily those of the LCMS; please discuss any questions with your pastor.
---
We believe that God is the author and sustainer of all life. We also know it can be hard to speak about the intrinsic value of that life when it feels like the world is trying to drown us out. 
We're right here beside you. In this podcast of The Lutheran Church—Missouri Synod's Life Ministry, we're coming alongside one another as a community of Christ's redeemed people, ones who are speaking up for and living out the sanctity of human life. Together we'll explore life issues in a way that honors our heavenly Father's value of human life, serves our neighbor, and connects us to others who are doing the same. Join us, so that together we can be friends for life.