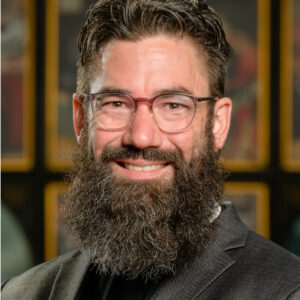 Welcome to our first ever episode TAKEOVER! Steph hands the host mic off to her husband Pastor Kirk Neugebauer, who is joined by Pastor Jeff Hemmer, author of Man Up!: The Quest for Masculinity. This is the male counterpart to our earlier episode on female friendship (see episode 23). Learn about the importance and the gift of guys having guy friends, and even how wives or other sisters in Christ can encourage men to develop meaningful Christ-centered friendships with other men.  
Find ManUp!: The Quest for Masculinity at cph.org/p-29665-Man-Up-The-Quest-for-Masculinity.aspx 
Bio: The Rev. Jeffrey B. Hemmer is assistant to Rev. Dr. Matthew C. Harrison, president of The Lutheran Church—Missouri Synod. 
Prior to joining the president's staff in August 2021, Hemmer served as pastor of Bethany Evangelical Lutheran Church in Fairview Heights, Illinois. He continues to serve as pastor there in a part-time capacity.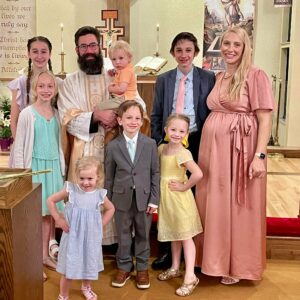 Born in Belleville, Illinois, Hemmer received a B.A. in English from Concordia University in Seward, Nebraska and an M.Div. from Concordia Seminary in St. Louis, Missouri. He is currently a Ph.D. candidate at Concordia Seminary, working on a dissertation on the theology of body and the theology of place. His other theological and academic interests include biblical masculinity and the function of Christian fathers, the role of the resurrection in Christian ethics, and martyrdom and the cross-shaped Christian life. 
Hemmer is the author of Man Up: The Quest for Masculinity (CPH, 2017), Behold the Man Lenten and Easter sermon series (CPH, 2019), A Noble Army sermon series on the martyrs (CPH 2020), and assorted other articles, essays, and posts. 
Hemmer and his wife, Laura, live in Fairview Heights, Illinois while they restore an 1860s farmhouse in Caseyville, Illinois. They have seven children ex utero with an eighth on the way. 
---
Learn about LCMS Life Ministry at lcms.org/life, and email us at friendsforlife@lcms.org.
Not all the views expressed are necessarily those of the LCMS; please discuss any questions with your pastor.
---
We believe that God is the author and sustainer of all life. We also know it can be hard to speak about the intrinsic value of that life when it feels like the world is trying to drown us out. 
We're right here beside you. In this podcast of The Lutheran Church—Missouri Synod's Life Ministry, we're coming alongside one another as a community of Christ's redeemed people, ones who are speaking up for and living out the sanctity of human life. Together we'll explore life issues in a way that honors our heavenly Father's value of human life, serves our neighbor, and connects us to others who are doing the same. Join us, so that together we can be friends for life.