Tiffany is joined by Lauren Muzyka and Nate Robertson of Sidewalk Advocates for Life to talk about SAFL's impact on families across the country through their peaceful approach to advocacy on the sidewalks outside of abortion and abortion-referral facilities. Learn how to get involved in Sidewalk Advocates for Life in your own community and how to be a faithful witness of the mercy and love of Jesus to women in crisis.
---
Lauren Muzyka serves as President & CEO of Sidewalk Advocates for Life (SAFL) where she oversees the organization's vision, mission, and program. 
Lauren is a licensed attorney whose passion for defending the sanctity of human life led her into the pro-life movement.  For over two years, Lauren served as Campaign Strategist for the National 40 Days for Life Team, advising their 300+ campaigns in North America. 
Lauren holds a Bachelor of Arts in Political Science and Spanish from Texas A&M University, as well as an Advanced Certificate in International Affairs.  She is a 2009 cum laude graduate of Ave Maria School of Law (AMSOL) where she served as President of the Lex Vitae Society, a Student Bar Association Class Senator, and remained active in Moot Court Board and The Advocate Radio Show.  In 2008, Lauren was selected as Best Oralist in the State of Michigan Moot Court Competition, where the AMSOL team also won the championship.  She was also selected by her classmates to be a 2009 Student Commencement Speaker. 
Lauren has interned with organizations such as Alliance Defending Freedom, Americans United for Life, Liberty Institute, Texas Alliance for Life, and the Collin County District Attorney's Office. 
Lauren is a trained Sidewalk Advocate of more than 20 years and has been interviewed on various media outlets throughout the country and world.  Her greatest joy is her relationship with Jesus Christ and His Church, being married to her husband, chasing after her rescue dogs, and bringing God's people together across denominational lines in the pro-life movement. 
---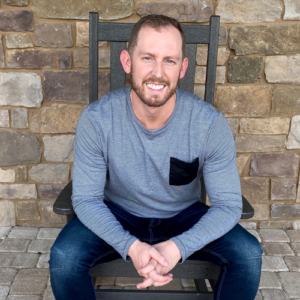 Nate Robertson serves as Vice President of SAFL. In that role, he oversees the Programs Department, assists with program inquiries, trainings, and location mentorship, and helps builds community relationships. 
Nate is passionate about the pro-life cause and has ministered on dozens of sidewalks outside of abortion facilities throughout America. His involvement in the pro-life movement can be traced back to his childhood, when he was greatly moved by the fight for life for the unborn. He has networked with many pro-life groups and organizations over the years and is excited to see SAFL aim to cover all uncovered abortion facilities in the U.S. — and beyond — with peaceful, loving advocates. He desires to facilitate the advancement of the pro-life cause through awareness and accountability. 
Nate built a strong reputation as a business leader in account management for over 10 years. He is actively involved in ministry at his local church, as well as traveling and ministering to other congregations. He holds a Bachelor of Arts in Biblical Studies from Union University in Jackson, TN, where he also served as student body Vice President (2003). 
Prior to joining the SAFL National Team, Nate served as a Co-Program Leader for SAFL-Louisville, KY.  
Nate and his family live in Orlando, Florida. He enjoys spending time with his wife and children and is active in his local church to help continue advancing the pro-life cause through awareness and accountability. 
---
Learn about LCMS Life Ministry at lcms.org/life, and email us at friendsforlife@lcms.org.
Not all the views expressed are necessarily those of the LCMS; please discuss any questions with your pastor.
---
We believe that God is the author and sustainer of all life. We also know it can be hard to speak about the intrinsic value of that life when it feels like the world is trying to drown us out. 
We're right here beside you. In this podcast of The Lutheran Church—Missouri Synod's Life Ministry, we're coming alongside one another as a community of Christ's redeemed people, ones who are speaking up for and living out the sanctity of human life. Together we'll explore life issues in a way that honors our heavenly Father's value of human life, serves our neighbor, and connects us to others who are doing the same. Join us, so that together we can be friends for life.