Dr. Kevin Voss, Director of the Center for Bioethics at CUW, joins Tiffany and Steph to talk about the field of bioethics and how our Lutheran theology helps us navigate the nuanced world of reproductive technology.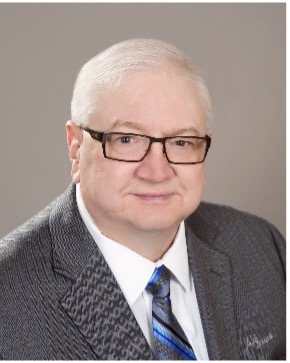 Bio: Kevin Voss is a Professor of Philosophy and Director of the Center for Bioethics at Concordia University Wisconsin (CUW). He has been at CUW since 2003 and teaches philosophy, bioethics, and ethics courses. Dr. Voss has a PhD in Health Care Ethics from Saint Louis University, is an ordained Lutheran minister (Concordia Seminary St. Louis 1999), is a Fellow of Christian Apologetics, and is a licensed veterinarian, having practiced for 14 years in Bonduel, Wisconsin.
He has authored peer-reviewed articles and written several articles for the Lutheran Witness. Rev. Voss has given numerous presentations about bioethics issues at national conferences. Dr. Voss is a member of the Sanctity of Human Life Committee of the Lutheran Church–Missouri Synod, the American Veterinary Medical Association, the American Society for Bioethics and Humanities, the American Association for Laboratory Animal Science, and the Evangelical Philosophical Society. He is Chair of Concordia University's Institutional Review Board.
---
Learn about LCMS Life Ministry at lcms.org/life, and email us at friendsforlife@lcms.org.
Not all the views expressed are necessarily those of the LCMS; please discuss any questions with your pastor.
---
We believe that God is the author and sustainer of all life. We also know it can be hard to speak about the intrinsic value of that life when it feels like the world is trying to drown us out. 
We're right here beside you. In this podcast of The Lutheran Church—Missouri Synod's Life Ministry, we're coming alongside one another as a community of Christ's redeemed people, ones who are speaking up for and living out the sanctity of human life. Together we'll explore life issues in a way that honors our heavenly Father's value of human life, serves our neighbor, and connects us to others who are doing the same. Join us, so that together we can be friends for life.