Concordia University Chicago student Nicole Chappell joins Tiffany and Steph to talk about the endless opportunities for college students to get involved with pro-life work both on and off campus.
Find a Recognized Service Organization at lcms.org/rso, and learn about Y4Life at y4life.org.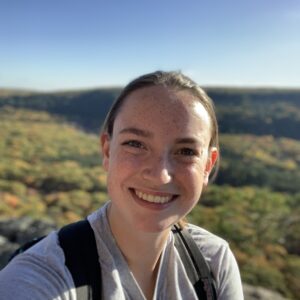 Bio: Nicole Chappell is a senior in the deaconess program at Concordia University Chicago, completing her internship with LCMS Life Ministry. She is from outside of Fort Wayne, IN, and has three siblings, three nephews, and two dogs that she misses dearly. Nicole is an avid coffee drinker, and lover of food and travel. In her free time enjoys reading books and watching all things British. 2023 marks her seventh year in active pro-life work and advocacy.
Learn about LCMS Life Ministry at lcms.org/life, and email us at friendsforlife@lcms.org.
Not all the views expressed are necessarily those of the LCMS; please discuss any questions with your pastor.
---
We believe that God is the author and sustainer of all life. We also know it can be hard to speak about the intrinsic value of that life when it feels like the world is trying to drown us out. 
We're right here beside you. In this podcast of The Lutheran Church—Missouri Synod's Life Ministry, we're coming alongside one another as a community of Christ's redeemed people, ones who are speaking up for and living out the sanctity of human life. Together we'll explore life issues in a way that honors our heavenly Father's value of human life, serves our neighbor, and connects us to others who are doing the same. Join us, so that together we can be friends for life.