• Download Audio File | Open Player in New Window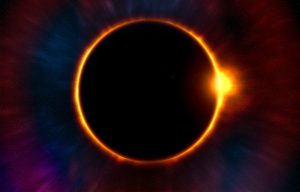 Guest Brent Royuk, Dean of Arts & Sciences at Concordia University in Seward, Nebraska, talks about what a solar eclispe is, how to view it safely, and what we can expect. Concordia University Nebraska is hosting a viewing event, and you can find those details at cune.edu/events/general/total-solar-eclipse. Guest Rev. Warren Woerth, pastor of Good Shepherd Lutheran Church in Arnold, Missouri, talks about how this natural phenomenon can give way to witness to our Creator and Redeemer. Find weird facts about eclipses on the Astro Maven Blog. You can also find Concordia Seminary St. Louis's free Bible study written by Dr. Charles Arand titled "The Great American Eclipse and Our Creaturely Sense of Wonder" at concordiatheology.org/2017/08/the-great-american-eclipse-bible-study. Find details about the eclipse nationwide at greatamericaneclipse.com.
---
Send in your family questions to Family@kfuo.org or call host Andy Bates at (314) 996-1519.
---